- Attention Holistic and Alternative Healers, Practitioners and Coaches-
"Would you like to achieve your goals,  help more people and make more money in your  business but can't figure out how?"
 Are you ‪struggling in your business? Before you can turn your business around you need to make an honest assessment. HINT – the cause of the problem is usually under the surface. How much longer can you afford for your business to operate at it's current level? You have a strong sense of mission and what to help others. You've made the courageous decision to make the leap from working for others to starting your own business.
Congratulations!  Now what? Get the business cards, set up a website, go networking and there's about a million tiny steps to take and you are taking them; but things are going too slowly. You may have a sense that you "should be doing better" or frankly may need to make more money. You don't have to figure it out alone.  In fact, no one does it alone.
Everyone, even the most famous and successful in our field still do their personal work, get business coaching and are committed to learning more about ways to help others.
Let's talk! Schedule  a complimentary 1/2 hour complimentary Business Turnaround session – a $195 value
and you'll receive the $150K Case Study of how I quickly generated income from free calls.
The 5 Key Systems a successful business must have
#1 You must have the right mindset system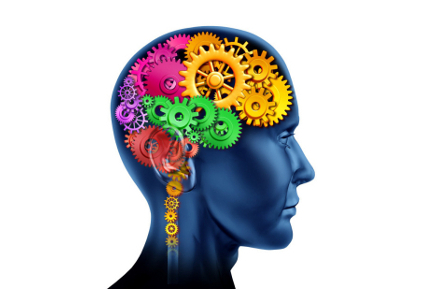 Did you know that most of your business is unseen? It begins with your own vision of what you want to create, the feeling that it is possible and is run in alignment with your inner core values and is stopped with fear or limiting beliefs. Studies have shown that pessimists are generally right about what is possible given existing conditions. Pessimists are able to spot all the flaws in a plan, potential system failures and identify human frailties a mile away.
If you are a student of the power of the mind it will not surprise you that Optimists are usually more successful than Pessimists. The reason? It is simply because they don't give up and it's only based on the belief that what they desire can be achieved. They try harder and longer, have more flexibility, will invest in solutions and get as many people involved as possible. Negative and limiting beliefs are so sneaky and even the most upbeat and positive person can be infected with the wrong thought form if they don't have the right support. That is why you need business friendships and connections to keep you in the right state of mind.
#2 You must have a Relationship building system
Your website is the heart and soul of your business. How many times have you met someone at a networking event or heard someone speak and you go check out their website and social media sites to learn more about them before pursuing any type of connection? Today you must have a website and you must have a presence in many more places in order to be recognized as an expert or authority. The other change is that now in addition to wanting to know what results you can produce for your customer or client, your audience wants to know who you are and what you stand for before they will do business with you. This is why it takes more than being great at what you do, you must communicate effectively who you are , who your customer is and why you are doing it in an engaging and interesting way.
#3 You Must have an Income System
Let's face it; unless your business is making money you don't have a business. Because expenses will only increase over time, unless your income is growing your business will fail. This is way every business needs a minimum of two products and a continuity system in addition to any coaching, consulting or service that is delivered in order to survive. You must have a way to have multiple streams of income coming in at different times. I think of it as short, medium and long money. Short money is a way to generate quick cash within 3-10 days. Medium money is a steady income on a monthly or quarterly basis to sustain business expenses and fund growth. Long money is the income that will continue to come in long after the effort to create it is completed. You must also have an automatic way to collect, account and manage your income.
#4 You must have a Leveraging System
By looking at successful individuals and business, we have identified that using leverage accelerates the level of success, speed and time to achieve your business goals. Simply put, leverage boils down to getting more results with less effort. In the words of Archimedes, "Give me a lever long enough and I will move the world". Establishing partnerships or alliances is also an innovative and cost-effective way to develop new business by leveraging off other organizations' innovation, credibility and customer base. While the partners come to the table with the knowledge and expertise from their own organization, the partnership broker/intermediary manages the process and its integrity and releases the partners to focus on their organization's interests. The result is a partnership that has the very best chance of success.
#5 You must have a Traffic and Lead Generation System
  Of course any business you start must have traffic where a lot of business owners go wrong is that they don't have a system to separate out the qualified leads from the traffic. You must put your funnel under the right source in order to get those leads and then you must have a way to position your funnel in front of the right audience. Your funnel begins with these questions: Who is your ideal client? Why are you the one who can help them? What is their biggest problem? What is their greatest desire? Where do they gather and what are they interested in? What benefits do your clients get from working with you, buying your product or service? What so you ultimately want your client to buy or experience ( what is you big ticket item?) How can you create a valuable product -service – or experience that will attract your ideal client and keep them coming back for more? Most likely you are working hard on articles, social media, marketing materials, networking events, blogging; the list can go on and on, but you will waste a lot of time if you aren't doing these activities in a leveraged way.
What do all of these systems need in order to function correctly?
What feeds the system? Content. You see most people do not go to the internet to buy products or services. They go to the internet to solve a problem, fulfill a need or desire. The challenge is that most people don't know what they need because they don't know what they don't know yet. They buy what they want and what they think they need. That is why it is much easier to engage a customer with free or very low cost products. The flip side of the coin is that because of bad information on the internet so many people have become disenchanted and skeptical about any product or service. That is why they will only buy from who they feel they know and trust. So many business owners fail at the product and service offerings because they don't make the offerings part of a bigger program. They focus on the little offerings and go from product creation to product creation which can be very time consuming. As a result precious time, energy and resources are being used to create multiple products with very little time or energy to market and build the relationships. The business owner winds up feeling overwhelmed or burned out and chasing money instead of focusing on serving the customer.  Content must be created in a way that can be leveraged and re-purposed to feed all 5 systems of the business.
I can help you design the right plan to achieve your goals.
It begins with setting up a complimentary session
Let's talk! Schedule  a complimentary 1/2 hour complimentary Business Turnaround session – a $195 value.
and you'll receive the $150K Case Study of how I quickly generated income from free calls.